What an amazing week had riding the super well trained lusitano stallions at Morgado Lusitano riding center in Lisbon, Portugal! We stayed in a separate house with great views to the riding arena with my friend. We each had a bedroom with a private bathroom, and we had a cozy living room in between. We stayed a full week and enjoyed every moment! Morgado Lusitano is located only 20 minutes from Lisbon city center, and a visit to Royal Riding School is included to the weekly program.

You only need to worry of being on time for breakfast, lunch and dinner and for the riding classes of course that were arranged twice a day for each riding visitor.
You'll enjoy great classes by the teachers Francisco, Rodrigo, Jenny and Rui (who rides at the Portuguese Royal Riding School!), lovely meals at the main house and relaxing evenings at the library by the fire with a glass of port wine.
Check out more at http://www.morgadolusitano.pt/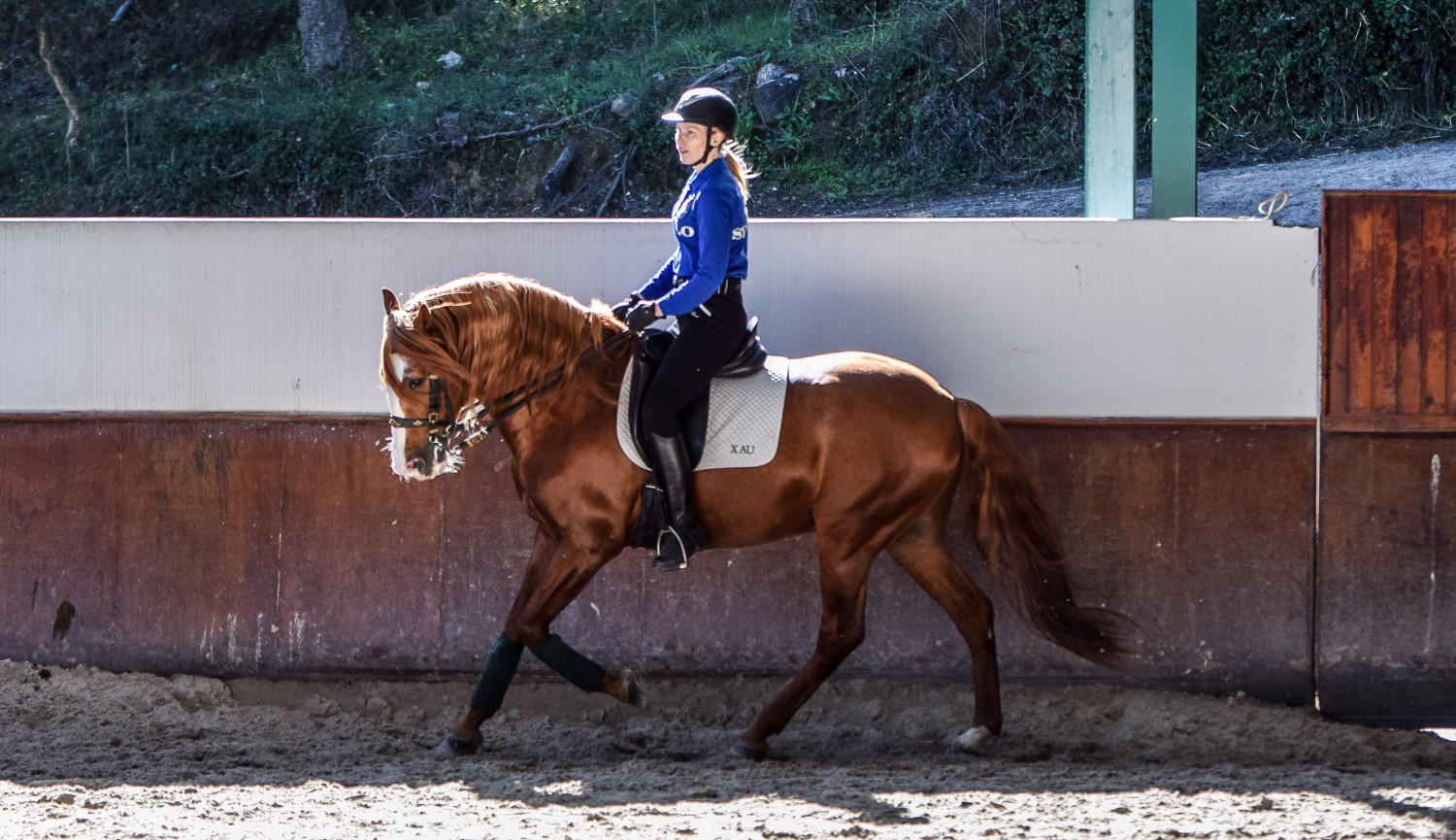 Me riding the lovely Xau! Photo by Maya Kellenberger.